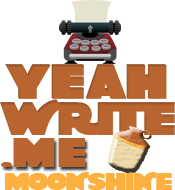 Hygienic resistance is a deadening ordeal. I repeat myself constantly - t

hree, ten, twenty, eight hundred times. It's always the same general message. Broad-based advice regarding cleanliness. Brush all of the teeth and not just your favorites. Deodorant belongs under both armpits. Your feet are part of your body. Please stop carving your initials in the soap. The courtesy flush is a thoughtful gesture that goes a long way.
In one careless session, the Killian Brothers can transform the upstairs bathroom into the public lavatory at the Port Authority, circa 1977. Minus the vagrants. They turn the faucet on for a full hour before they actually step into the bathtub. The pulsating rhythm of the water is like background music while they stare at their reflections in the mirror and menace one another with towels.

In this household, we're still light years away from these young men cleaning themselves primarily because it's the right thing to do. They don't recognize the behavior as a positive contribution to our environment. At present, this routine procedure serves very little purpose beyond providing the opportunity to sing and be naked. They stand under the tap with their mouths hanging open like turkeys in the rain, alternately washing their bellies and wrists - two body parts that generally don't accumulate much dirt.

In 1986, I took Lamaze classes before the birth of my eldest son. Over the years, that training has served me well. When waves of discouragement pour over me, I take shallow breaths and count out loud. I try to focus my pain elsewhere in order to withstand the raw unpleasantness of these trials. My children systematically weaken my resolve, leaving me with just enough strength to prepare lunches and vacuum up the cereal that's scattered over their shoulders for good luck every morning.
I often wonder where it went so terribly wrong. No mother anticipates the willful lack of cooperation she encounters daily from the manky fruit of her loins. You may take to your mattress and lie atop a pile of fitted sheets that only you know how to fold properly. You might feel like you need a hug. Perhaps, it'd be nice if you just had someone to punch.

Could it be that both of my children are missing the specific genetic material that governs grooming and public health? I am a tidy girl, and my husband is fairly well-kept. Nonetheless, most of the conversations I share with my sons revolve around the washing and rewashing of faces. The brushing and rebrushing of teeth. The review of the shampoo process whereby the hair is actually lathered then rinsed, and not just wet repeatedly.
Reminders that last time I checked, we don't have a maid. How I wish we did! I'd pay big bucks for a shoulder to cry on.